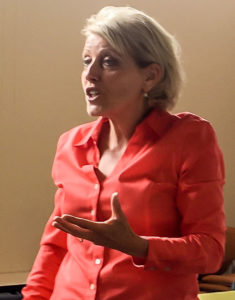 Need an engaging and inspiring speaker for your business or event?
Lorraine can speak on a range of topics which can be fine- tuned to suit your audience.
As the Babyboomer Specialist she also speaks on issues and challenges many babyboomers face with winding down, career reinvention and adapting to change.
Her most popular topics include:
How to Have Less Mess, Less Stress and More Success
For stressed out and time poor business owners and managers.  Discover the simple ways you can get much more done and also have a life!
How to Survive and Thrive Beyond 50
Burnout is very common amongst babyboomers.  Discover how you can regain your passion and purpose, and get on track for a more fulfilling career, business and life.

For Community Organisations/Not for Profits
Finding Meaning and Purpose Through Volunteering
How to fast-track your volunteer search and find the right role to suit your skills and interests.
How to Successfully Attract and Retain Volunteers
Discover how to be much more effective in finding the right volunteers and keeping them.
Interested in learning more?  Contact Lorraine on 0411 145 166 or email: lorraine@relaunchyourlife.com.au