Interviews can be daunting, which is why I sat down with my trusted colleague Annemarie Cross – Brand & Communication Strategist and Author of: 10 key Steps to 'Ace that Interview', and ask her to share:
Common mistakes job seekers make when it comes to interviewing, and what you SHOULD be doing to impress the interviewer;
How to answer: "Tell me about yourself?"
What is a Behavioural Question, and how should you respond?
How to tackle the "What's your biggest weakness?" question, without your answer disqualifying you for the position.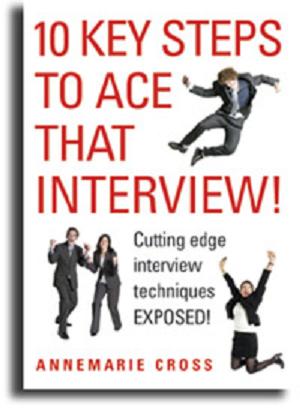 Plus, she's also created a 'Powerful Interviews Preparation Checklist,' which covers what you should be doing:
BEFORE the Interview
24 hours before the Interview
During the Interview

Questioning and Information Exchange
Closing

AFTER the Interview
What Employers are looking for
Get FREE access to Annemarie's interview and the Powerful Interviews Preparation Checklist by clicking here.